When you are searching for a web host, you should be aware of things that you should avoid. There are countless places offering web hosting services, but their quality of service varies widely. A web host has the very important job of ensuring the technical integrity of your website.
That is why you must find one who is reliable and whom you can trust. Read this article to learn what red flags you should watch out for when choosing a web host.
Web hosting fees can range from almost nil to very expensive. The most expensive web host does not necessarily mean they offer the best service. You should do some homework and find out what the industry averages are in web hosting services so you will get a ideas of what is reasonable.
Make sure that you take into account the features you need from the hosting service. Certain features will add more to the price, like e-commerce, more storage and band-width, etc. Avoid those web hosts who charge an exorbitant rate for just the basic services.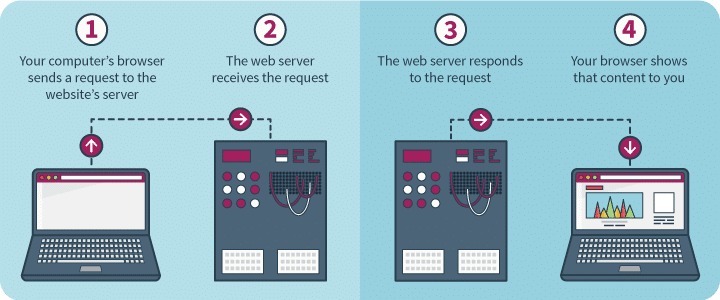 Free web hosting services have their place on the web. However, if you are running a business website, these should be avoided. That is because a free web host account often requires you to run banner ads. You have no control over what type of ads the host will post on your website. In addition, many free hosts only allow you to have a subdomain off of the host's own domain.
That means your business will not have its own domain. Both of these issues make your website look very unprofessional. In business, image is everything. So, do not be tempted by a free account. Hosting should be something that you should pay for.
Beware of web hosts who require you to commit to a long-term contract. What if you are unhappy with the service after a couple months? You would not want to get stuck with a host that you do want for ten more months. If you just choose to discontinue hosting service, you probably will not get back the fees for the ten months that you did not use. Good hosts will offer flexible subscription plans that suit your business needs. Monthly, quarterly and annually are the typical payment options. Good hosts will also offer you a no-risk trial of their services.
Avoid web hosts that do not offer you phone support. When you have an urgent issue, like when your website is down, you want tech support to troubleshoot it right away. Down time means lost business for you. Tech support should be prompt. Non-urgent issues should be addressed within one business day. If a web host does not offer good customer service like this, avoid them.
Once you have compared all of your information on web hosts, choose the one whom you feel will fit best into your business. Your web host will be guardians of your valuable website, so weigh your options carefully and make the best choice.